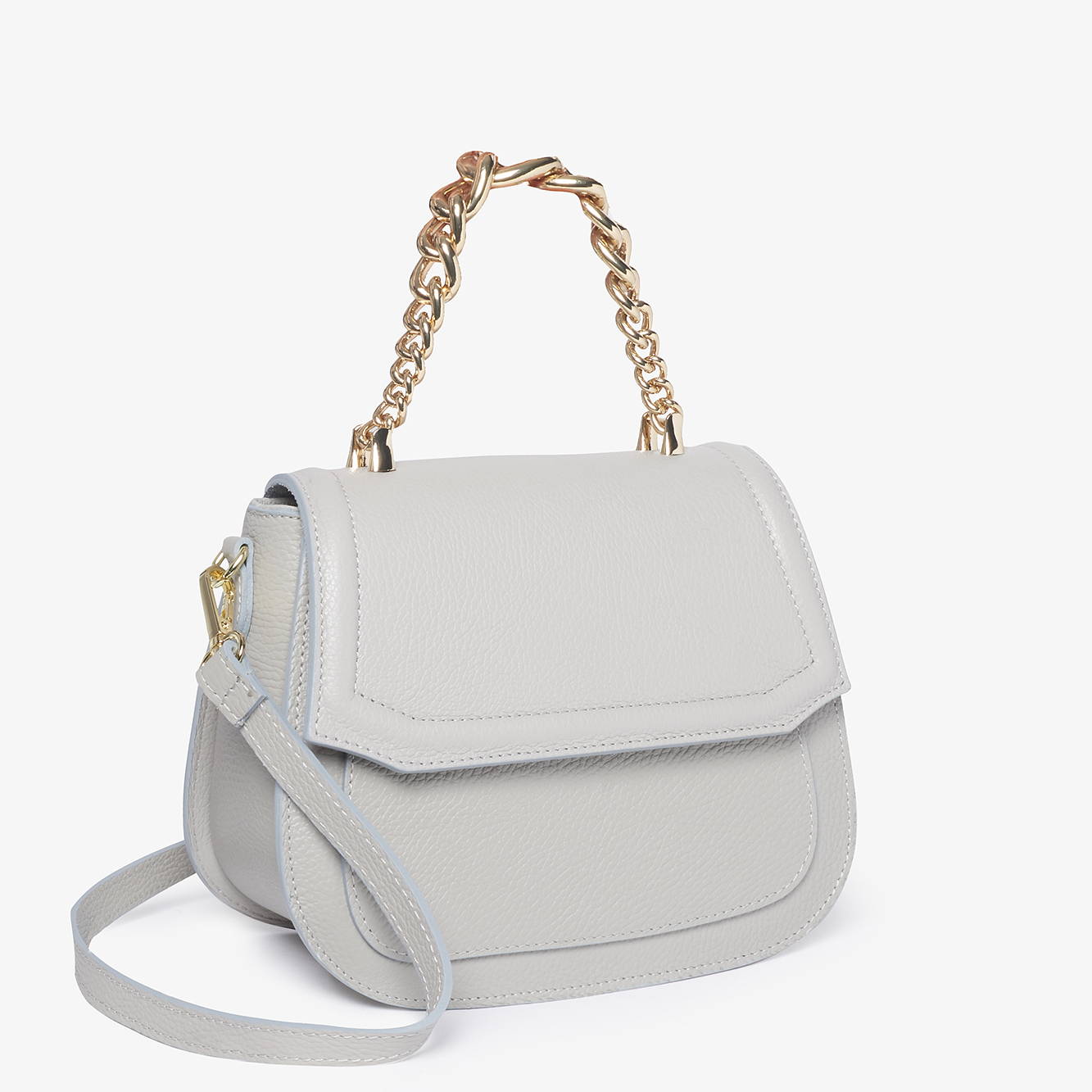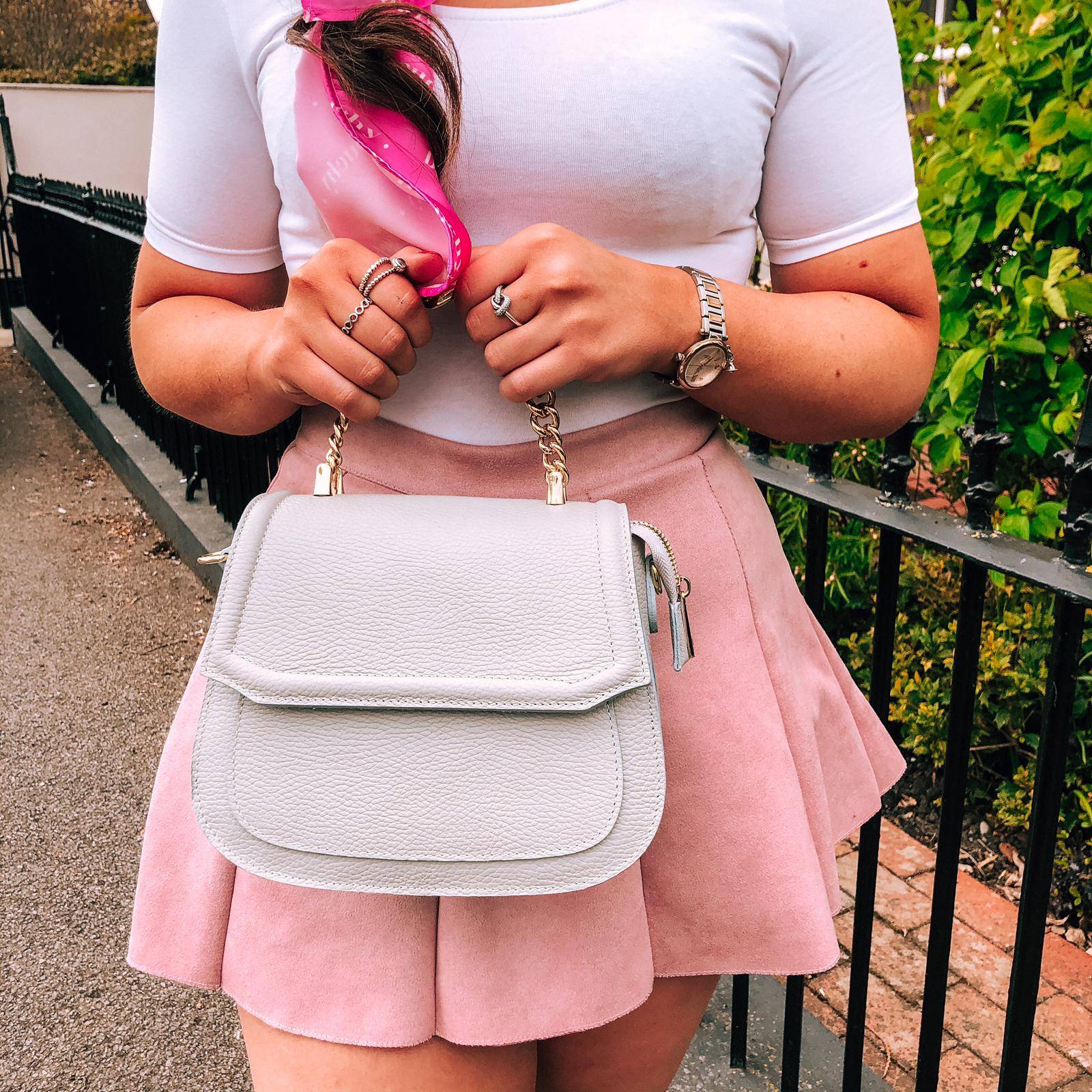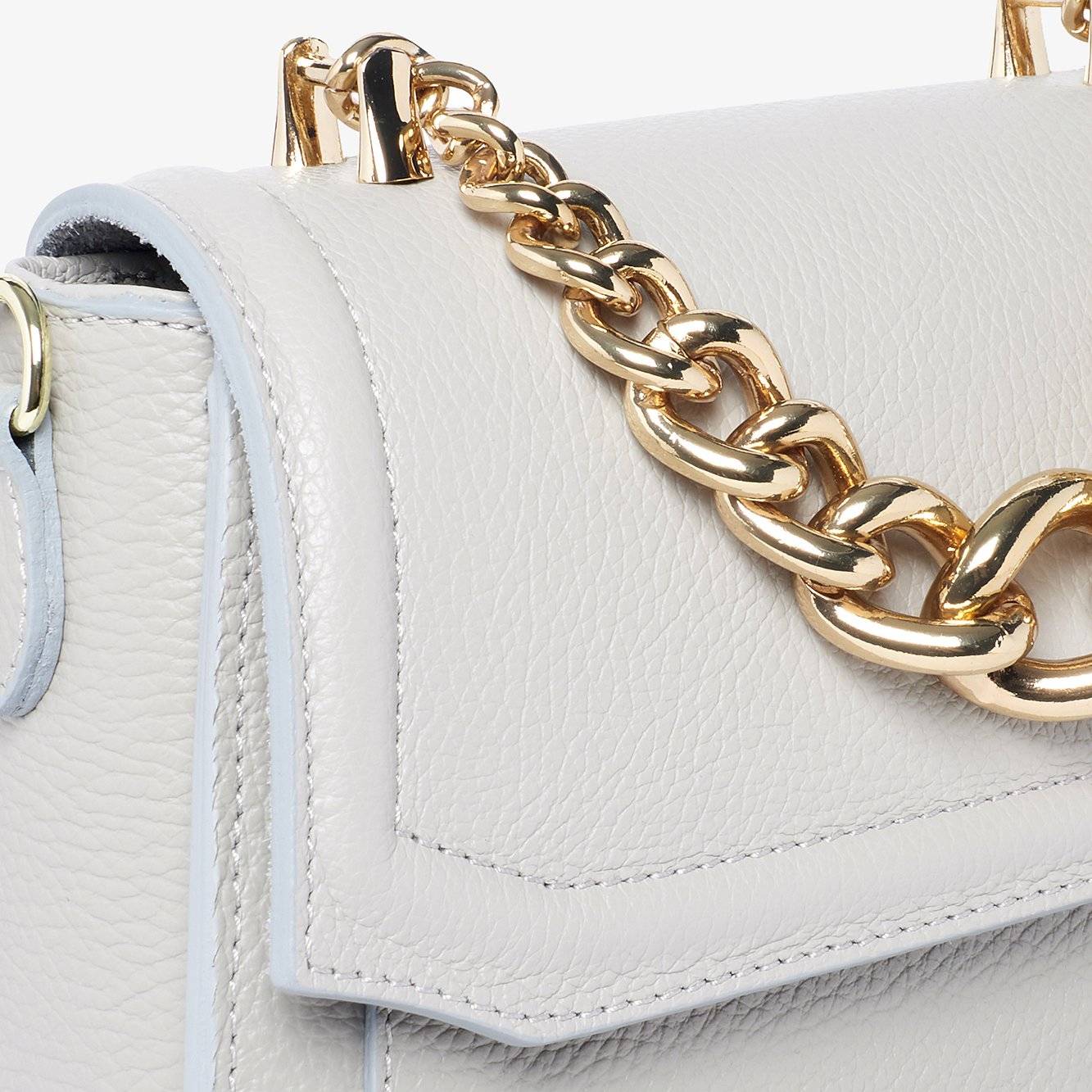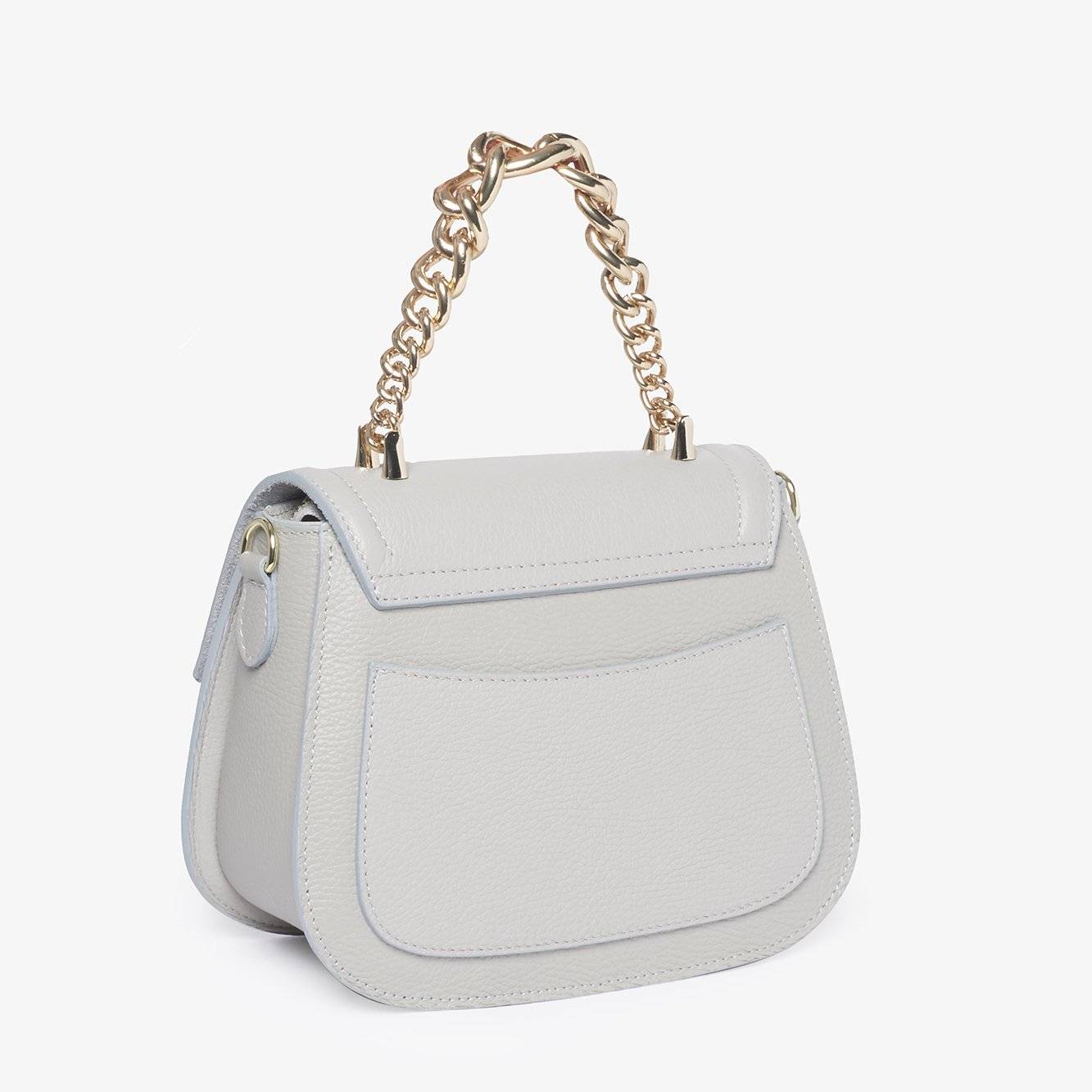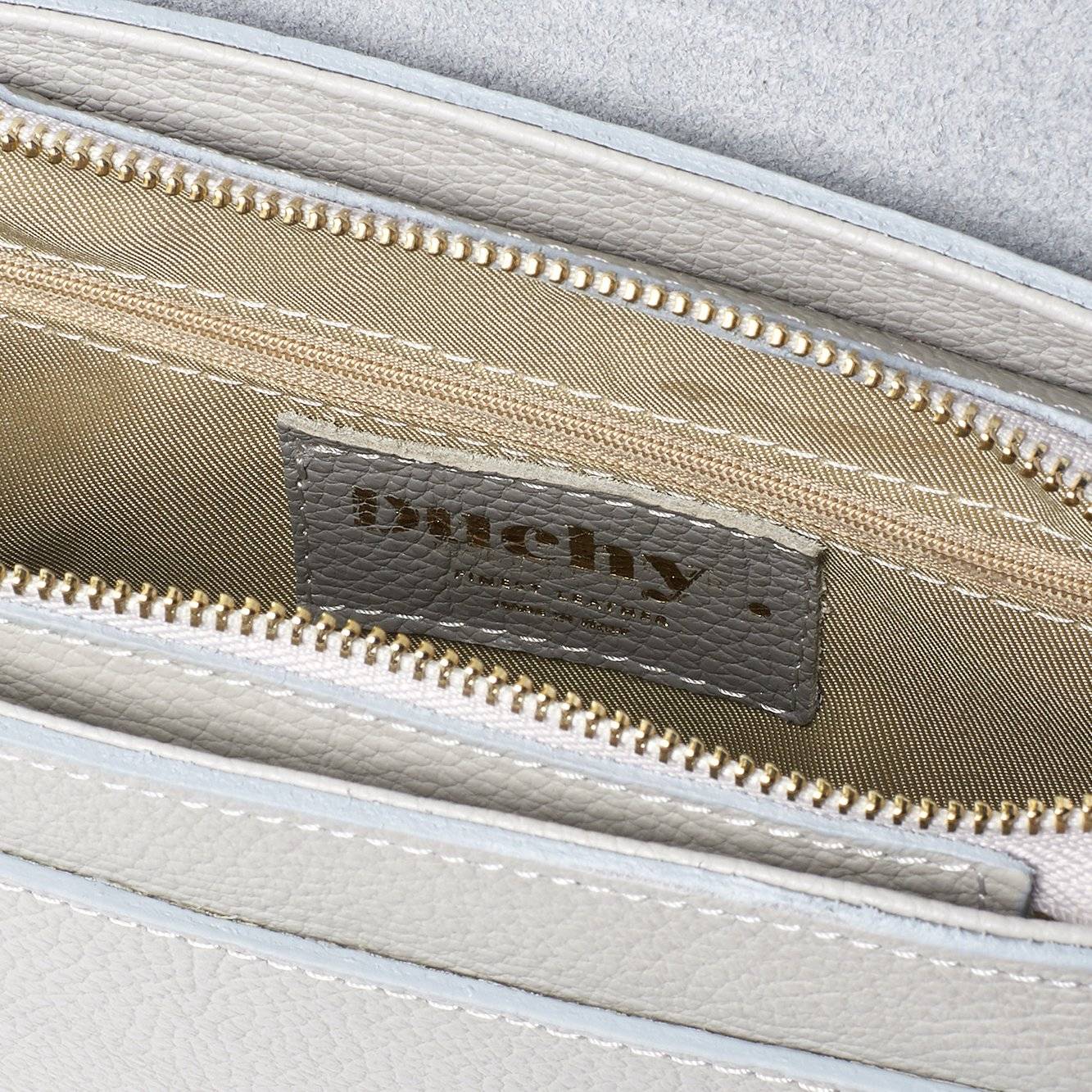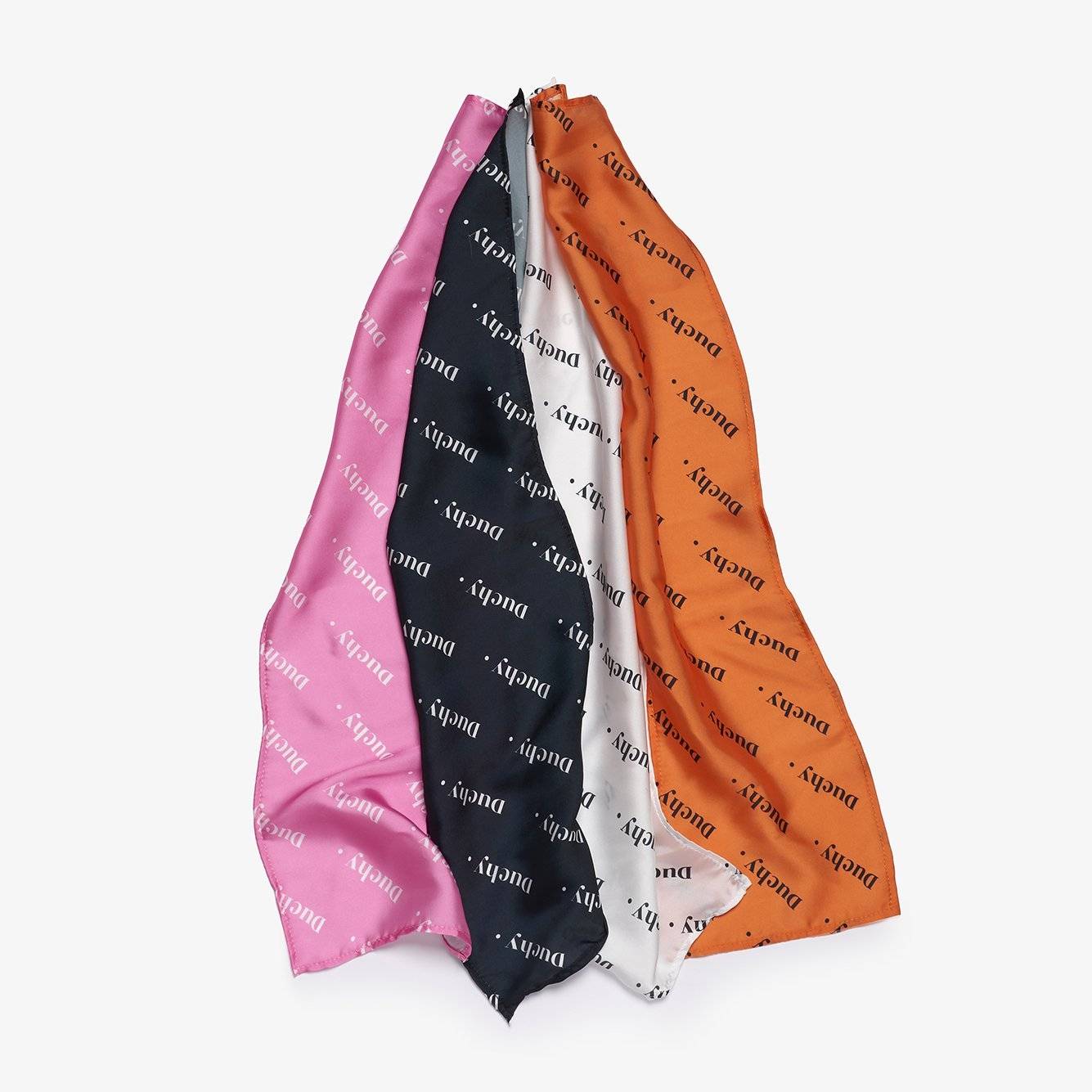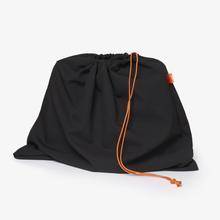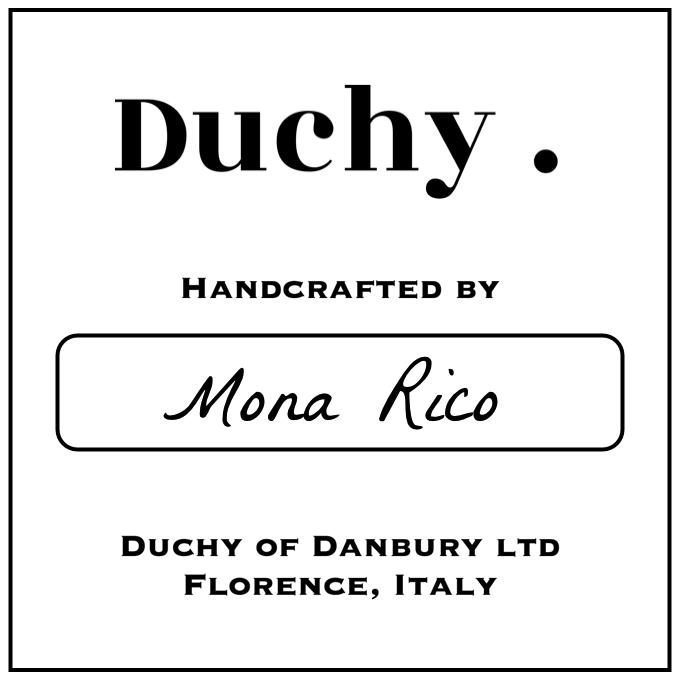 Details
The Alton is handmade in Sicily by Mona Rico

Genuine grey leather ethically sourced from Italy

Cream upholstery lining with one pocket

Gold hardware

Leather shoulder strap, with additional longline adjustable strap

Designed in London, made in Italy

Free UK delivery

Packaged in a Duchy protection dust bag

Dimensions: W24m x H22cm x D11cm
Nicole's Notes:
I really wanted a light summertime bag with bold hardware features to add to my personal collection and the Alton is the result of that vision. I'm really happy with how this turned out as you can just feel that quality as soon as you pick it up. This is a must-have for any of you strong and beautiful ladies this summer.
SLOW FASHION, classic styles, to take you through every season.
30 Day Returns, Money back guarantee
Luxury leather, handpicked by our expert craftsman. Handmade, each bag is handmade, making each bag unique.
FREE UK Delivery.
We now ship WORLDWIDE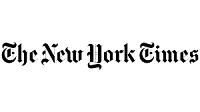 All our bags are lovingly, handmade. Making each bag unique! We have meticulous attention to detail, to make sure you fall in love with the bag!
We ensure our leather is ethically and sustainably sourced, making this purchase align with your moral compass.
Designed in London, handmade in Italy. You couldn't ask for a better combination. We have sourced the best craftsman in their fields to make our bags.
---
At Duchy . we pride ourselves on the details. All our bags are lovingly handmade from luxury leather in Italy. Each of our bags, have unique details that scream class and elegance. The Alton is one of our bestsellers, and its clear to see why... Why not, style it up with one of our Duchy scarves that come in 4 colours. "I was looking for the perfect work bag and this didn't disappoint. Literally goes with all outfits. Will definitely be back again."
Fiona S.
July 2021
" received my beautiful bag and it was exactly what I had envisioned! Well made, perfect with casual and dressed up. Sooo cute and classy!"
Mia C.
June 2021
"I absolutely love this bag! The color is perfect for all 4 seasons and I can dress it up or down."
Betsy B.
June 2021
Subscribe to our newsletter, and get exclusive access to our VIP offers.